Utility Billing
To activate online access to your Municipal Services account, you will need the following to verify your account:
Account Number
House Number
These are located on your new Municipal Service Bill, as shown in the highlighted areas below.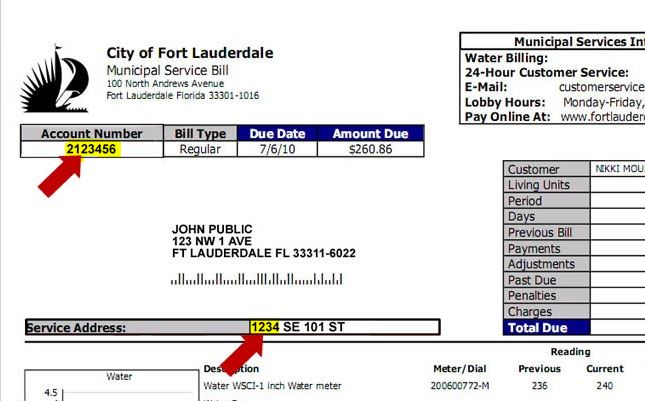 Account Number
Your ACCOUNT NUMBER is the 7-digit number located under the words 'Account Number' in the upper left corner of your Municipal Service Bill.
House Number
The house number is the digits listed at the beginning of the address.